Web architecture types

Micro frontends
Isomorphic apps (SSR)
PWA apps
Web assembly
Micro FrontEnds
Micro Frontends are the technical representation of a business sub-domain, they allow independent implementations with same or different technology choices, finally they avoid sharing logic with other sub-domains and they are owned by a single team.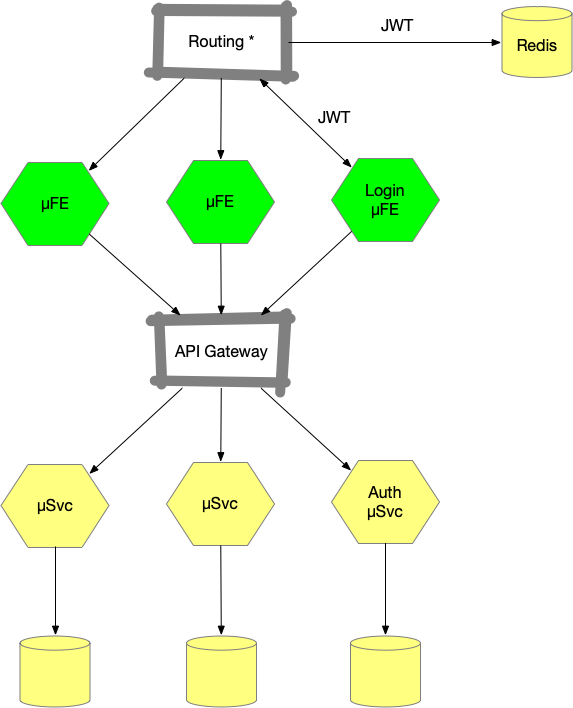 Advantages of Micro Frontends
Ease of innovation
Easy to manage
Easy to upgrade to new component or technology
Ease of deployment due to lack of inter-dependency
Quick time to market
Technology independence across frontends (but don't do this)
Each team has clear ownership
Promotes Domain-Driven Design
Challenges in Micro Frontends
first call takes a long time

difficult to be indexed by search engines, crawlers, etc.

Share nothing across front ends e.g., CSS stylesheets
Diamond anti-pattern

Webcomponents.org
Polymer-lit
Stencil js
Skate js (Netlify)

Module loader - SystemJS
Design
Domain Modeling (DDD)
Domains
Sub-domains

Core subdomain e.g., core business function like video streaming for Netflix
Generic subdomain e.g., payment processing
Supportive subdomain e.g., recommendation engine

A team can own more than one subdomain
Design Considerations
4 things to consider in µFE architecture
1.Definition
Use APIs First Design Principle

APIs are the first user interface of your app
APIs come first, then the implementation
2.Composition
Client-side composition
Edge-side composition
Server-side composition
3.Routing
Router is responsible for intercepting and validate JWTs before redirecting to a µFE page
4.Communication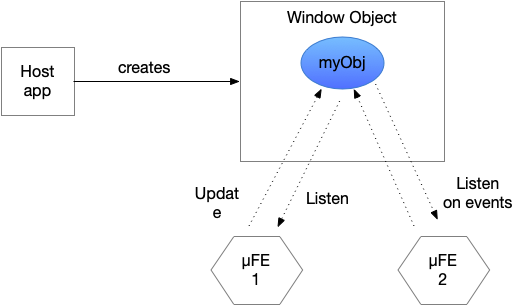 e.g., window object or redux
Window object is the centralized place where all the components in the page can access the data from. Kind of follows the Redux data flow pattern.
Having a global object/variable in window object is against the µFE encapsulation?
Implementation
There are 3 things essential for any micro frontend application or framework.
Load component scripts onto the page e.g., ScriptJS, SystemJS (module/component loader)

Single SPA is layered on SystemJS

Instantiate the components and place them in the DOM. e.g., SingleSPA
Communication of data between the components

SingleSPA leaves it up to you
Types of Implementation
iFrames - used by Spotify
Shell as proxy

Common logic like auth can be shared in shell

Web Components - Polymer
Bootstrap
Open Components - used by OpenTable
Interface Framework - Zalando uses mosaic9, tailor.js

Edge Side Include (ESI) - used by IKEA

Reverse proxy

Auth logic must be duplicated in multiple places since Nginx can't have business logic

Using API gateway
Micro frontend ownership: a team must do all the below: develop, test, build, deploy, document, live-support
Open Questions
how authentication works? how session management is handled?
how communication between µFEs work?
how multiple µFEs are integrated to form an app? build time or runtime?